How To Calculate Your Bodyfat Percentage
At Home Using Skin Fold Calipers.
---

Performing A Body Fat Skin Fold Caliper Test...

Taking the time to regularly measure your bodyfat percentage is a critical component to your Total Fitness Bodybuilding routine.

By measuring your bodyfat percentage on a regular basis you will get accurate feedback and know for sure if your diet and exercise program is working or not based on your body composition changes.

If you don't measure your bodyfat percentage then you are just "guessing & hoping" that you are on the right track to building a leaner and more muscular physique.
Why take that risk...
Wouldn't you like to know for sure that your efforts in the gym are being put to good use and that you are not just spinning your wheels and wasting your time?
Just watch the video presentation below to learn exactly how to accurately measure your bodyfat percentage at home using simple skin fold calipers. There are bodyfat test demonstrations for both MEN and WOMEN shown on the video.


Click The "PLAY" Button On The Image Below To Watch The Video...
---
Bodyfat Percentage Calculator
This online bodyfat percentage calculator will calculate your bodyfat
using the skin fold measurements as explained in the video clip above.
These bodyfat calculations are based on the Jackson/Pollock 3-Site Caliper Method.



---
Skin Fold Sites For Men:

Chest:

Measure a diagonal fold halfway between the nipple and the crease of the underarm.

Skin Fold Sites For Women:

Tricep:

Measure a vertical fold directly on the back of the upper arm halfway between the shoulder and elbow.

Abdomen:

Measure a vertical fold about 2 inches (5 cm) directly right of your belly button.
Hip:

Measure a diagonal fold directly 1 inch above the hipbone. The angle of the fold should be about the same angle as the hipbone.
Thigh:

Measure a vertical fold directly on the front of the upper leg between the knee and the hip joint.
Thigh:

Measure a vertical fold directly on the front of the upper leg between the knee and the hip joint.
---
Don't Have A Set Of Bodyfat Callipers?
You can order your very own set right now
and get FREE Rush Delivery Shipping!

Click To See Larger Image

Personal Bodyfat Tester & Body Tape Measure Kit

List Price:$29.95
Price: $19.95 + FREE Shipping!
You Save: $10.00 (30%)

Item In Stock.
We will ship world wide, you can order from any country and get FREE Shipping!
---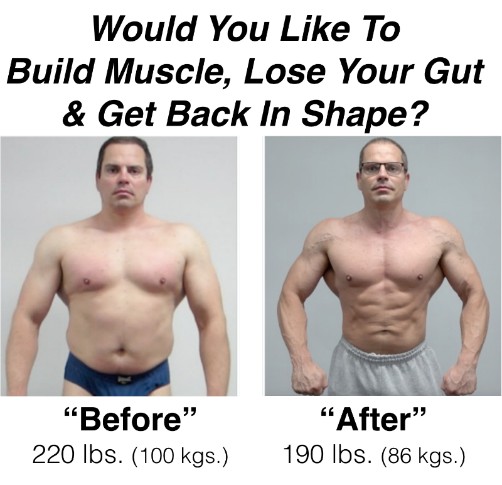 I Help Busy Men To Lose The Gut, Build Muscle, and Revive Your Entire Body - In 90 Days - While Strengthening Your Heart and Joints For Years To Come! If you are ready to "Start Over" for the last time and finally claim the gains you deserve... Without Punishing Your Body... Then click the link below to...
Schedule a FREE 10-Minute Strategy Session Call with Lee Hayward
to discuss your Fitness and Fat Loss Goals!
---
Lee's Blog | About Lee | FREE Bodybuilding Diet | FREE Workout | Facebook | YouTube



Copyright © Lee Hayward Enterprises. You can read my entire privacy policy and terms.

E-mail: Lee@LeeHayward.com | P.O. Box 13175, Stn. Topsail, CBS, NL, A1W 2K1 | Phone: 1-877-892-7435