Total Fitness Bodybuilding Reader Spotlight
(A New Up and Coming Bodybuilding & Powerlifting Champion)
Yumon Eaton is a frequent visitor to LeeHayward.com. He is an up and coming amateur bodybuilder and powerlifter who lives in Florida. When Yumon first sent me his pictures I was blown away. Yumon has the classic bodybuilding physique with big full muscle bellies, a tiny waist, and great overall symmetry. One of the most impressive things about Yumon is that he is only 20 years old. So needles to say, this guy has huge potential to go far in the sport of bodybuilding.
---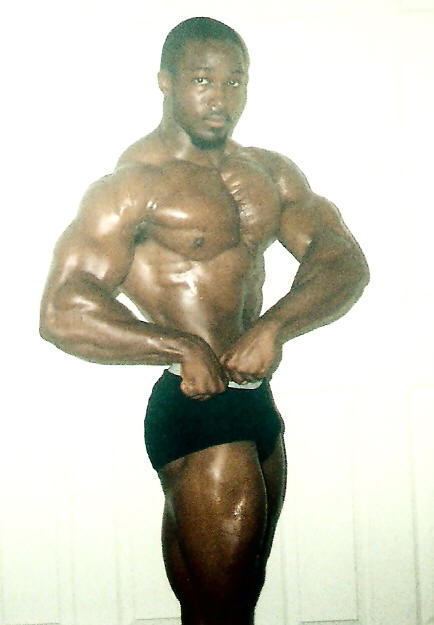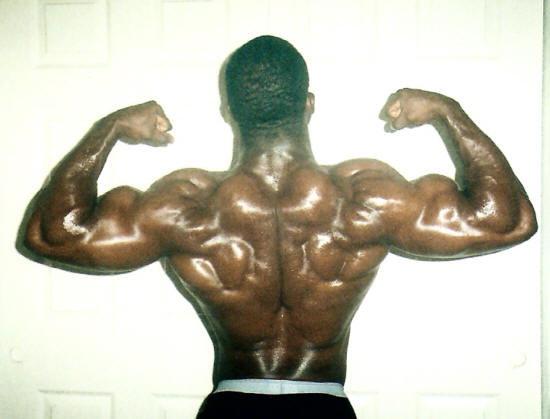 ---
The Past:
I have always been interested in sports, football especially. As a child I was always too small and fragile to play though. My mother feared that I would get hurt. When I got in high school and I was able to make a few decisions on my own, however, I decided to join the football team. After my first year I was told by my coach that he would be moving me from cornerback to running back. I knew that I would need to gain some weight if I were to play running back at the varsity level, since I only weighed about 115lbs. I tried eating and various weight gaining plans, but nothing seemed to work. I have always had a super-fast metabolism, so eating alone wasn't going to get it. I knew what I needed to do, so I turned to weight training.




The Present:
It seems that all of my hard work is finally paying off. I competed in my first show (Bodybuilding) a couple of months ago and did really well. I placed first in my weight class and first overall. I was also awarded Bodybuilding.com's best teen bodybuilder of the year for 2006.




The Future:
As of now, it seems that my future in this sport (Bodybuilding) will be very promising. I plan on competing in both bodybuilding and powerlifitng in the years to come.




Yumon's Stats:
Name: Yumon Eaton
Age: 20
Height: 5'8
Weight: 180





Yumon's Competitions:
NPC South Florida Championships: 1st lightweight & 1st overall (teen division)
Florida State University Bench Press Championships: 1st (179 lbs class)


---
If you would like to be featured in the Total Fitness Bodybuilding Reader Spotlight and have a webpage similar to this one dedicated to you and your weight training accomplishments, then please e-mail me at: lee@leehayward.com