Would You Like To Find Out How
I Went From Skinny to Muscular ?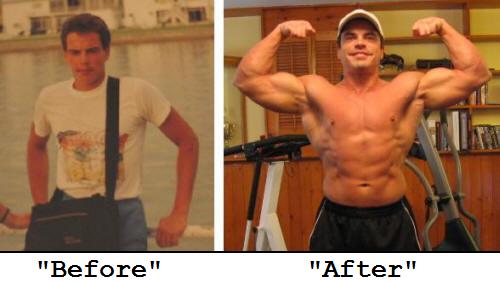 Download Your 10-Part Muscle Building e-Course
(A $97 Value... Yours For FREE!)
This Bodybuilding e-Course is jam-packed with solid advice. No Hype, No BS, and No more confusing and conflicting information. Just REAL muscle building and fat burning techniques that you can start using TODAY to help you build a leaner, stronger, and more muscular body!
Just type in your name and primary e-mail address below...





Important:

I hate spam as much as you, so I'll never share your
e-mail address with anyone, and you can opt out at any time.